What to Expect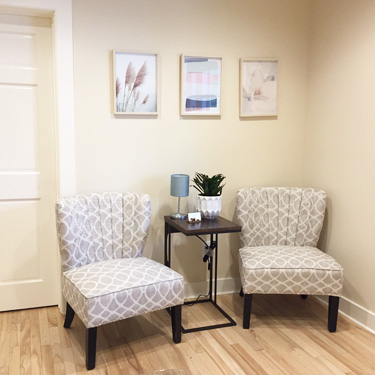 We want your time with us to be a relaxing, empowering and positive experience.
Virtual Visits
Many of our patients enjoy the flexibility of meeting virtually and due to the events of the past few years and the changes they have brought on, we continue to see most of our patients that way. A limited number of in-person appointments are available. Please let us know your preference and we will accommodate you the best we can.
Your First Two Visits
A thorough initial assessment is essential in achieving your wellness goals so it's most likely that you'll have three initial visits. Each visit will take about one hour. Depending on the situation, and the age of the patient, each visit will vary.
On the first and second visits, a lot of time will be spent on medical history, clinical information and your goals. Sometimes the appointments will be family only, patient only, or a combination of both. Every case is different and completely customized.
It's beneficial for us if you can send us the results of any previous allergy testing, blood work, lab work, nutritional evaluations and psychological testing. Also, any written reports from schools or private therapeutic interventions are helpful.
Please be aware that if you're able to provide us with this information beforehand, Dr. Mallory will review and analyze this information so that your visit will be more productive. It's very likely that on the second visit specific blood work and lab tests will be ordered.
Your Third Visit
The third visit is dedicated to what we call a report of findings. We'll provide you with feedback on what we've already analyzed (older testing and recent updates), and suggest a plan of action designed with customized treatment recommendations.
Beyond
Once you are an established patient at Mallory Psychiatry, you can expect to communicate regularly via email with our nurse, Melinda, who is always happy to help you.

Mallory Psychiatry in Lenox, MA, Berkshire County | (413) 551-7155