Meet Dr. Katherine Mallory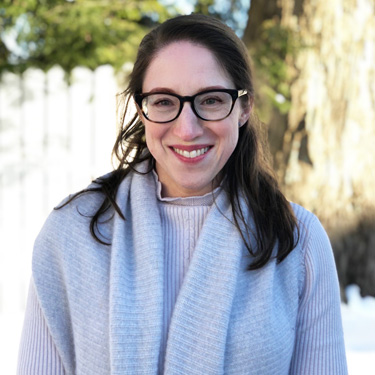 Dr. Katherine Mallory is a psychiatrist for children, adolescents and women. She's the owner and director of
Mallory Psychiatry
in Lenox, MA and has completed her training all over the world, including the UK and Africa.
The Long and Winding Road That Led to Psychiatry
Dr. Mallory's studies initially were in the sciences of sociology and anthropology. She found, however, that she preferred to work more directly with people. Instead of going to work for a NGO, she decided to attend medical school. She started her training in Cambridge, England and completed it in New York City.
Around this time, a close family member was diagnosed with mental illness and had to be hospitalized. This event crystallized her desire to be a psychiatrist. She felt a strong pull in the direction of helping kids, adolescents and young adults to deal with insurmountable problems.
She eventually landed in Mt. Sinai School of Medicine in New York City for her psychiatric residency. This residency included two months of work in Africa. During her training she also completed a fellowship at the New York Psychoanalytic Institute. Dr. Mallory's education also included a two-year fellowship in Child and Adolescent Psychiatry at Georgetown University Hospital. Following her fellowship she worked in a Residential Treatment Facility for children and adolescents who had experienced severe trauma.
Three years of being part of a community health clinic in the Berkshires followed. "I found that I didn't enjoy being a part of the traditional psychiatric approach, though. I did not have enough one-on-one contact with the patients and families and was primarily involved in the dispensing of medication."
A Holistic, Patient-Centered Approach to Care
Dr. Mallory is a Board Certified Outpatient Facilitator and the owner of her own holistic psychiatric care center. Her approach is unique and patient-centered. Here are some of its unique aspects:
The root cause of any psychiatric dysfunction is thoroughly investigated
Individual relationships between the doctor and the patients are emphasized
Being a part of the community and reducing feelings of isolation are prioritized
The clinic is designed to be a place where people feel fully supported
Dr. Mallory's patients consist of children, teenagers, young adults, mothers, women and pregnant women. She's helped countless individuals over the years using a more natural and holistic approach.
Discover how our services could benefit you. Contact our office for an appointment.

Child Psychiatrist in Lenox, MA Berkshire County | Mallory Psychiatry | (413) 551-7155