Health Coaching Will Change Your Life
A change in diet and lifestyle can improve anyone's health status, regardless of their diagnosis. Health coaching is a great way to receive personalized actionable plans for your health, feedback on your progress, and accountability as you work towards your personal health goals.
At Mallory Psychiatry, we offer an intuitive holistic approach to health coaching where our nurse, Melinda, will start by interviewing you about your health concerns, symptoms, and what your typical diet and way of life looks like. From there, she will work with you to come up with attainable health goals and a plan to reach those goals using interventions such as diet change, mind-body techniques, and introspection.
Expect to transform your life while being supported by a caring, empathetic individual who will give you the space and permission to take control of your health and heal yourself.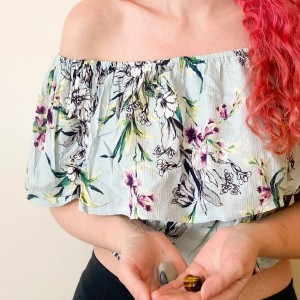 Pricing
Schedule a 45 minute Health Coaching session to discuss your health goals, nutrition, and lifestyle changes in depth. These sessions are not covered by insurance and are $75 private pay, or may be bundled for 4 sessions for $250 for greater accountability with your health changes. Call or email us to set up an appointment. You do not need to be a current patient to set up an appointment.
For current patients: Schedule a 15 minute appointment with Melinda as often as you need, to discuss medications, nutrition, and/or lifestyle changes. This appointment is often covered by insurance, or is $30 private pay. Call, or email us to schedule an appointment.